Musculoskeletal (Including Jaw)
"I have just had my first ever craniosacral treatment at Stillpoint with Tish – must admit I was a bit sceptical but I was in that much pain with my back I was willing to try anything! I didn't think anything could be done that wouldn't involve lots of treatments and $'s and possibly surgery, I was at a point where I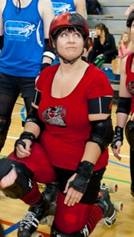 was going to have to give up my sport because of the restrictions my back issues were causing me, it was devastating. 
All I can say is I wish I had seen Tish over a year ago, she figured out exactly what was going on with my body (not just the back problem) and the relief and change I felt after one session was immense – my poor husband had to listen to me go on and on about being able to move again!! I didn't realise how much the issues (and there were a few) had built up over the years and I had just gotten on with them (until recently where I couldn't even get out of a chair or turn over in bed) and after one session Tish managed to sweep away years of tension and pain.
Now I can hear you thinking "it can't have been that bad" sadly it was, I was regularly in tears of frustration and pain that took over every aspect of my life, I was exhausted and the thought of having to retire from my sport left me distraught. I have booked my husband in for a session and am happily recommending Tish to all my friends and teammates. The treatment is non-invasive and totally relaxing at no point did I feel uncomfortable, I nearly dropped off to sleep and could not believe the change Tish has made, I feel free. I did not believe a non-invasive treatment could work so well (so used to being pumelled with deep tissue massage etc) now I know different and would not hesitate to recommend Tish to anyone suffering needlessly."
– Bethan Jennens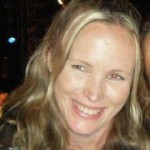 "Wow, I am amazed at the difference Tish has made for me. I have had back problems since having my little boy 1 year ago. I have tried a lot of different treatments including going to the osteopath, chiropractor, physio and  acupuncture but nothing worked until visiting Tish. My back is 100% better, thank you so much! Would recommend to anyone."
– Amanda Emerson
"…I had a hip injury incurred from running.  I was already seeing a acupuncturist but was recommended  to try craniosacral by a well respected sports performance coach, so I did.  It was not at all what I expected, but I am very happy to report that it was a fascinating session.  Tish was able to get my body to relax and muscles to shift all on their own with very little to no manipulation.  The sensation was truly amazing and well worth a try for anybody with an 'out of sorts' body issue…"
-Mike G.
"In over 10 years of seeking relief from back pain that had no obvious cause, I feel I have tried every therapy under the sun. Only one produced results I knew I should be able to get. Craniosacral therapy is the answer; it seems to tap into what the body wants and gives it the tools to go about making changes. I have discovered that having the right practitioner is vital to the effectiveness of the treatment and Tish is certainly the right person for me.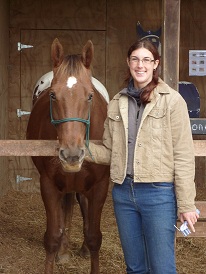 After years of bad posture that seemed unbreakable, I can actually feel things inside unwinding and releasing all that pressure. I think our bodies have an amazing ability to adapt to stresses and find a way to carry on working for us. If given the right tools, I think they also get to the root of the problems. I can't explain most of what I feel during a session, only that you have to try it to believe it.
I have also been amazed by the sheer versatility of this treatment. There are things I thought were a quirk of mine that I'd just have to live with, like a constantly blocked nose that used to get mistaken for a cold all the time. Through this treatment and Tish's magic hands I can breathe through my nose for the first time ever. I used to have all the symptoms of IBS but they have also disappeared.
I can honestly say that I could not do without Tish and craniosacral therapy. I would urge you to give it a go and see where it can take you."
– Grace C.
I first became aware of Tish's therapy through two work colleagues who have had ongoing frequent lower back issues that they hadn't been able to resolve before seeing Tish.  Numerous doctors/Physio visits only seemed to give temporary relief to my lower back issues.  After some lengthy discussions about the progress my colleagues had made with her I decided to give it a go.
I had an ongoing injury originating from a strain while training in the gym some 18 months prior. I had been unable to run comfortably for over a year and encountered more calf/archilles when I did manage to get going.
 I had a couple of sessions to focus on my back issue and have once again found the joy in running unencumbered by niggling injuries.  I did focus on some of the recommended core exercise in my training to supplement the treatment and can say I have been free of the back issue now for 6+ months and out enjoying my running more and more.  I would recommend her treatment to anyone frustrated with niggling or recurrent problems that the more traditional options do not treat.
– Glenn Flockhart
Joint disorders, headaches, back pain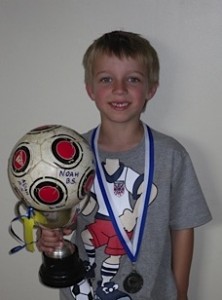 "I really want to thank you for your amazing CST work for both myself and my son. Noah has been struggling with the pain and discomfort of Perthes disease (a hip disorder) since he was 3 years old.
Medically it is a "wait and see" game.  However, CST in combination with nutritional supplementation has completely changed the outcome for Noah.  He has gone from a boy who sat and watched unhappily on the sideline for soccer, to being able to participate fully.  He still occasionally gets sore by the end of the day, but a cranial treatment quickly remedies the acute pain and ensures that he can live the active life of a normal 8 year old boy.
If it had not been for the treatment I would probably still have to carry him to bed in the evening where he is in so much pain.  I have not had to do that since the treatments.  On top of all that Noah loves coming – you have a wonderful way with children.
For myself I have been the lucky recipient of cranial treatments for my accident prone life.  I have benefited hugely from treatments for headaches, severe back pain, sacroiliac joint pain and a broken wrist that healed incorrectly.  The treatments again have been amazing in their outcome and have enabled me to function as well as possible.  Not to mention the amazing empathy and consideration that you bring to your sessions Tish.  You are a very gifted lady."
–  Lorraine Barton
"I have been regularly treated by Tish for the last 5 months; I have had the most amazing results from her treatments.   Over the years as a semi-professional athlete in endurance events such as Marathons, Triathlon and Ultra marathon running, I have had a number of injuries with chronic sciatic back/leg pain over the last 5 years.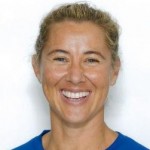 I had been to many practitioners for this problem but nothing had ever got rid of it. But after Tish's amazing first treatment it had cured my sciatic problems! I have not had any problems since.  I have also been going back regularly (monthly) as I am now pregnant and I feel it helps so much with just helping to release the everyday stress and of course helping with my baby's development and growth. I have also had morning sickness 24 / 7 and get a few days relief after a session.
Thanks so much  Tish – see you soon!"
– Ady Mckenzie
Leg pain, back pain, neck pain

"Had my second visit today, I feel fantastic. Broke my leg 2 years ago, had it re-set 3 times, operated on twice, first time to put in a plate and 7 screws, then a couple of months later to remove the plate and 6 screws as the plate had a slight hook on the end and was cutting into my ligaments and tendons.
I was in so much pain I had to leave work as my concentration was nil. Surgeon's won't touch me as it will only make my leg worse. I ended up in hospital twice, Christmas Day 2011 and New Year's Day 2012, with no stomach lining, due to the very strong anti-inflam's and painkillers I was taking. So when I walk, I put my back out, then my neck goes, then I get headaches.  When I heard about Tish, I thought what the hell, I got nothing to lose. The pain is slowly ebbing away, I am walking a lot better, I am able to do more instead of having to sit for awhile and let the pain subside, only to do it all again, this is truly the "Gentle Natural Way" thank you Tish, my body thanks you too ;-)"
– Cherie Kerr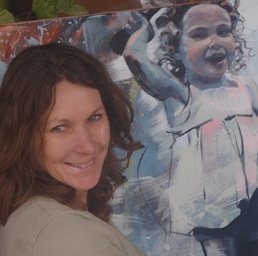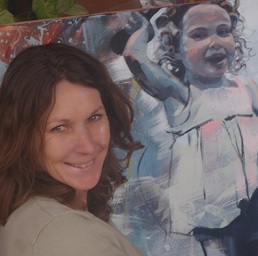 "I was recommended to Tish Rogers probably 3 years ago now for a pain and lack of movement issue I had in my lower back resulting from a prior prolapsed disc (which had been diagnosed by the specialist).  I had excellent results.
I don't generally hand out recommendations and they only ever go to Tish or an osteopath I have great trust in.  When I give out the recommendation I tell them truthfully that Tish is one of those rare people on this planet who have something greater to them than the average person.
Tish applies this in her work, and  inevitably as a patient of hers you get to benefit.  I would trust her and her treatment with all the people I love most.
Craniosacral therapy is also a wonderful experience itself, I found I always left the treatment feeling quietly calm yet energised at the same time. I exercise a lot and am never stopped with back pain.  It was an empowering and enjoyable experience and I feel quietly confident to know someone like Tish is there if I ever need support with my health in future."
– Justine
Recovery from broken bones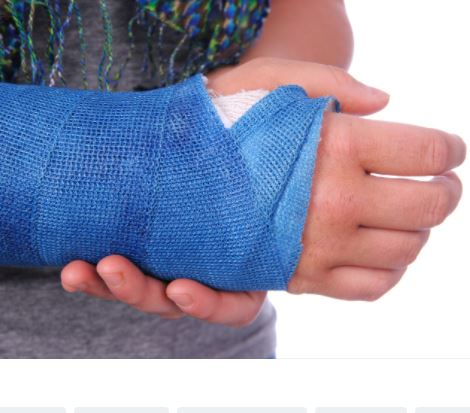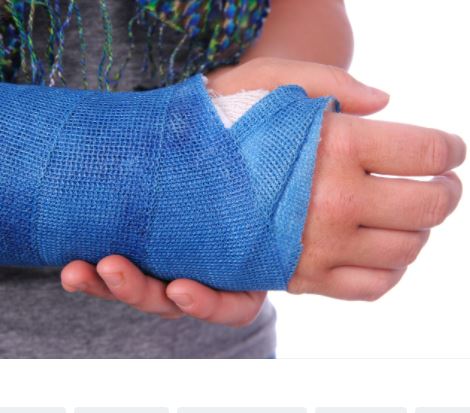 "I broke both of my wrists in a BMX bike accident at Christmas time 2013 . The wrists were both in a cast for 6 weeks and then there was recovery time to strengthen up the wrist so I could race at the NZ BMX nationals in late March 2014. I visited Tish twice in the month before the competition , which resulted in the removal of the pain  and swelling in my wrists. This enabled me to train and race so soon after the operation. Without Tish's treatment I would not have been able to train and race so soon after breaking both my wrists."
-Donald Ross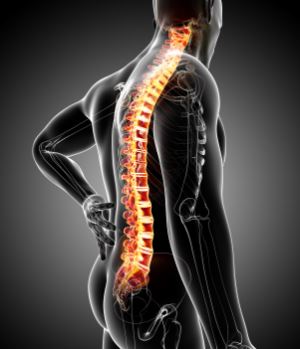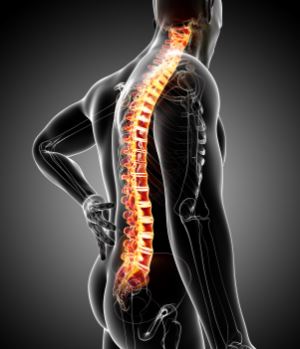 Roger came in to the clinic in a lot of pain. It was so bad that he was unable to walk up the stairs to my treatment room and he had to be seen downstairs. He had all the symptoms of a prolapsed disc that he had had 8 years prior. After the session, he was able to comfortably get up from the table ,walked easily and was pain free.
Here is what Roger said afterwards:
"It is difficult to explain Tish's treatment, but I have never felt better. There is no doubting how in tune she is with the body. You must try it yourself. Many thanks Tish. See you again soon.
"I love craniosacral therapy as it works for me. I have battled with alignment and pain issues for nearly 20 years now. Prior to discovering craniosacral, I could spend up to a week lying on the floor in misery, unable to stand up straight in excruciating pain. Osteopathy & massage would help, although they would have a short term effect on me. With craniosacral I find my "flare ups" are further apart now and I am able to function normally after a session with very little side effects."
–Lee-Arne Wiggins
"After years of various treatments for an issue with my jaw, I have felt that some other therapies (and therapists) often disempower you in regards to you and your body's healing capabilities, by making you feel that you are not the expert when it comes to your body's needs, but that they are. For me, this approach has often created a dependent relationship and the practitioner/therapy, where I have been lead to think that I needed this "expert" and their therapy to "fix" me.I have never felt this with Craniosacral therapy, and Tish has always maintained this is not what the therapy is about. That is what I like about craniosacral therapy. Through very gentle and non-invasive touch, Craniosacral therapy helps your body to heal itself by reminding it where the healing is needed and supporting your body in the process.
I walk away from every session with Tish, feeling empowered by my body and its abilities when it comes to healing itself. Not only has this helped me in terms of the issues I have with my jaw, but it has also opened my eyes to the possibilities I possess within myself in my day to day life."
-SM