Tish Rogers holds an internationally recognised Diploma in Biodynamic Craniosacral Therapy (PACT).
In addition to her therapy practice she also teaches and mentors other practitioners of Craniosacral Therapy.
She has trained as a remedial massage therapist (recognised by MNZ) and is a qualified naturopath.
She has over 30 years of experience in the natural health industry.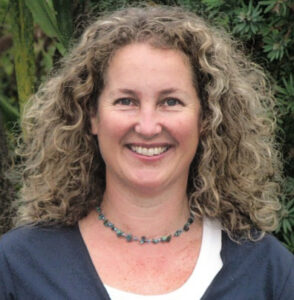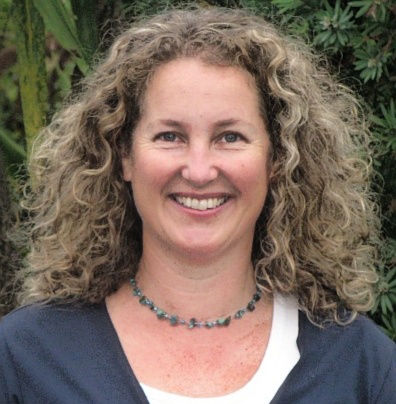 Tish, can you tell us a bit about your background?
I qualified as a naturopath in 1992.  I was drawn to this because I believe in some essential naturopathic principles:
the body has incredible ability for self repair and we have an inner intelligence that organises, supports and creates opportunities for healing
that suppression of symptoms is not healing
a holistic approach to well being (i.e. body, mind and spirit) is required for optimal health
the fewer chemicals introduced into the body, the better
I had a naturopathic clinic based on herbal and nutritional medicine as well as massage.
Over time, massage took over and I did this full time – offering both relaxation and deep tissue work and I really enjoyed facilitating the obvious benefits that massage can bring.
Some time later I went on to get qualifications in adult teaching and then co-wrote and delivered on both the certificate and diploma of massage programmes in NorthTec, Whangarei.
During that time, I was the recipient of an Excellence in Teaching Award and used the grant to study a lifelong interest of mine – craniosacral therapy (CST).
What inspired you about craniosacral therapy?
I discovered CST in my 20s. I had been in a serious car accident and had regular migraines as a result.
I tried several therapies but the only one that gave me long term relief was CST. I was amazed that it was so gentle yet deeply restorative.
I was intrigued and wanted to learn more but timing never quite worked out to support that.
Luckily, the year I received the award, I heard that the style of CST that I wanted to do was coming to NZ!
It sounds like the timing was perfect for you – what did you get from the training?
The 2 year training was challenging and inspiring and I felt like I had found the marriage of the fundamental naturpathic principles (see above) with the benefits of therapeutic touch. I began to see results in case studies that deepened this belief and have been amazed at the body's ability to heal ever since. I continued to juggle teaching (full time) and seeing clients when I could. This progressed into full-time practice which I love!